NEED HELP FINDING THE PERFECT ICE VENDING LOCATION?
The search for the perfect location can be one of the biggest obstacles in starting your new business. This decision will affect your profits directly. However, you do not have to do this alone. Everest is here to help.
First, you need to decide which direction you want to go. You can find the location yourself, or contract a professional to do it for you. There are pros and cons to both. Some people like the freedom to find their perfect location themselves, and we have a LOT of customers that do. Below you will find more information depending on which route you'd like to go!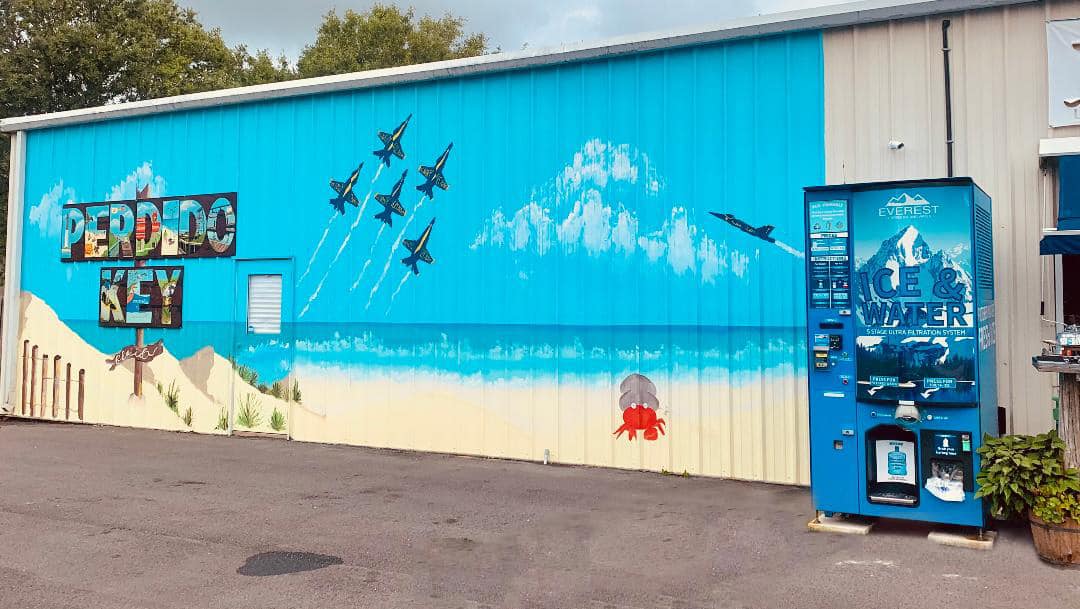 One of the most important (and at first glance, daunting) decisions to make when starting your own ice and water vending business is where to put the dang machine! If you want to find your new machine location yourself, Everest has lots of ways we can help. We recommend starting by reading our blog entry on how to find your own ice vending machine location. We go in-depth with some tips and tricks, location examples, and how to approach potential businesses. CLICK HERE TO BE TAKEN TO THE LOCATION FINDING BLOG.
We've helped hundreds of people just like you get into the ice and water vending business, and we can help you. Everest has created an in-depth video that talks about finding the perfect ice vending machine location. Thankfully, with almost 1,000 machines both in the US and internationally, we're able to go into detail to help you find that perfect home run location.
Sometimes, you can land the perfect location on the first try – we've had plenty of instances where it doesn't take long. On the other hand, we've had instances where it takes a few weeks! That's okay too! Finding the right location is a process that you can't rush! We've sold and shipped hundreds of machines, and we have never shipped to someone without a location. You'll find yours, too.
To help you zero in on just the right spot for your machine, here are a few helpful tips to keep you on the path to success.
At Everest, we are the ONLY manufacturer that can offer you professional location services. We have partnered with one of the oldest and the most reputable vending locator services in the country. They have found thousands of vending machine locations since 1993 and Everest will introduce you to them. They are exclusively partnered with Everest, and we are the ONLY ice and water vending machine manufacturer that has this service available.
HOW DOES THE LOCATION FINDING SERVICE WORK?
They will ask you to fill out a simple questionnaire with some of the locations, businesses, areas, and zip codes where you would like them to search. You can tell them how much rent you are willing to pay (typically in the $200-$400 / Month range), and any specific business locations you would like them to contact on your behalf.
They will contact property and business owners in the areas you request and discuss with them what's involved with placing an Everest Ice and Water Vending machine and the benefits of having one at their business. They will offer the property owner what rent you have indicated that you are willing to pay. If the property/business owner is willing to continue the conversation and is interested in meeting with you, they will send you the property owner's information and you can call to set a time to visit with them in person. They can typically introduce you to several prospective locations.
FREQUENTLY ASKED QUESTIONS
If you're closing in on the perfect spot for your new Ice Vending machine, or just starting your search, here are some answers to frequently asked questions to help you get the Perfect Location to make serious profits. Click the questions below for answers.
HELPFUL Resources
Here are some helpful tools and guides to help you on your journey in finding the best location for your Everest ice and water vending machine.
LOCATION FINDING STARTER KIT
With over 700 machines worldwide, Everest knows a thing or two on how to find the perfect location. We have put together some documentation for you to assist you in your search for that home-run location! Click the button below to download a sample lease agreement, an Everest VX informational handout you can leave behind with a potential business, and an Everest VX spec sheet.
FINDING THE PERFECT LOCATION BLOG
Click the button below to be taken to our blog where we go further in-depth about finding the perfect ice vending location. It contains more information on how to find the perfect location including a listing of potential locations you can visit as well as some photographs of current locations where there are Everest machines.